Our full-line of products and programs protect the consumer's financial investment and enhance the driving and ownership experience.
ClassicTrak All in One
ClassicTrak All in One designed for Franchise and Non Franchise dealers
Program Details
Unlimited Tire and Wheel Repair and/or Replacement
Limited Curb and Cosmetic coverage for damage by a road hazard
Key/Remote Replacement
Windshield Repair Protection
Paintless Dent Repair Protection
24 Hour Emergency Roadside Assistance
Terms range from 1-7 years
Current plus 10 years maximum vehicle age
$50 Customer cancellation fee (where allowed by state law/lender)
Must be sold at time of sale
Available in all states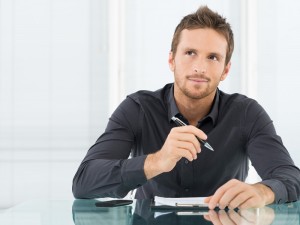 For more information on ClassicTrak All in One, or any of our other ancillary programs available on a wide range of vehicle types, contact the Classic Sales Department today!
Tire & Wheel Coverage
Our tire-and-wheel programs provide roadside assistance programs under the Classic or ClassicTrak brands. Each program is backed by one or more quality insurers, fast and efficient claim services, and supported by our own team of highly trained and experienced service professionals.
ClassicTrak Tire & Wheel provides "Sign & Drive" coverage, 24/7/365 roadside assistance, and unlimited tire-and-wheel coverage. It also includes curb and cosmetic coverage and optional O.E.M. chrome wheels and dealer-installed aftermarket wheels.
Classic Trak Response Road Hazard provides 24-hour roadside assistance and unlimited tire-and-wheel repair and/or replacement.
Bundles
ClassicTrak All in One combines 5 programs into one with true "Sign & Drive" coverage. Included are 24-hour roadside assistance, unlimited tire-and-wheel repair and/or replacement coverage, key remote replacement, dent-and-ding repair protection and windshield repair protection. Curb and cosmetic and O.E.M. chrome wheel coverage is available.
ClassicTrak Signature A La Cart allows consumers to choose from 6 powerful programs in 6 convenient packages. Programs include roadside assistant, tire and wheel repaid and/or replacement protection, windshield repair, paintless dent repair, key/remote replacement, and much more.
ClassicTrak Key/Remote Replacement includes key replacement, lockout services, emergency road service and towing.