Classic's full-line of products and programs protect the consumer's financial investment and enhance the driving and ownership experience.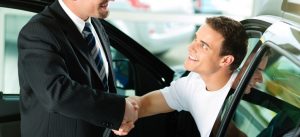 In order for us to facilitate your claim in the least amount of time, we recommend you read all the instructions first, by clicking here:
We know it isn't fun for consumers to go through the ordeal of an accident, theft, fire, or storm, and to place a claim. Therefore, you have our commitment to make things as effortless as possible on your part.
Classic's Claims Department is open Monday thru Friday from 9AM to 5 PM EST
Address:
13401 McCormick Dr.
Tampa, FL 33626
Email: claims@classictrak.com
Toll-free: 800.930.4633
Local: 813.855.8300
Fax: 813-855-8325
Statement of Use - High Mileage Claim Form
Statement of Loss Fire or Theft Claim Form
Statement of Loss or Collision Claim Form
Try it. Pick up the phone and call 800.930.4633.
Allow us to introduce you to what so many of our agents, their dealers, and their customers have told us. Classic does, indeed, provide the most extraordinary experience in the industry!
Norman J. Ferenz
President & Partner