For fast, friendly claims processing, qualified and professional support, and the highest quality programs in the industry.
The Classic Deposit Allowance Membership Program
The program that makes leasing a wiser choice for the consumer... and a more profitable deal for the dealership.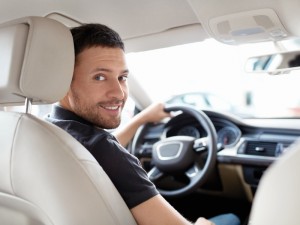 Today, one-third of all new vehicles are LEASED. That number has increased steadily in recent years and industry experts tell us it's expected to continue to grow.
The reason is simple:
LEASING MAKES SENSE!
Consumers get to choose and drive a higher-priced car or truck with more bells and whistles at a considerably lower monthly payment than if they purchased or financed. Plus, they're always driving a newer vehicle that's usually covered by the manufacturer's warranty.
In order to reduce monthly payments, consumers often add upfront out-of-pocket cash or trade in a vehicle. They may also be able to take advantage of manufacturer incentives that further reduce monthly payments.
HERE'S HOW IT WORKS...
If their leased vehicle is stolen and not recovered or deemed a total loss as a result of an accident your insurance company covers the loss of the vehicle.
However, it doesn't cover the initial deposit they brought to the table to lower their monthly payments.
The Classic Deposit Allowance Membership Program takes the consumer's initial deposit -- including cash, security deposits, manufacturer's rebates, and vehicle trade equity -- and applies it to a replacement car or truck when they return to the dealership to replace their vehicle.
It's an easy sell when the dealership tells the customer, "It's like using your initial up-front, out-of-pocket deposit a second time!"
You'll need to get complete information about The Classic Deposit Allowance Membership Program before you introduce this exciting new A-rated program to your dealerships.
Contact Brad, Traci, or Marty today at 800.930.4633. Or email Traci@ClassicTrak.com.
GAP Coverage
No one in the industry offers a more extensive and comprehensive line of GAP products than Classic. From our ever-popular Signature GAP to Essential GAP for buy-here-pay-here and a comprehensive GAP specifically designed for commercial vehicles, Classic covers all the bases.
Signature GAP for franchise and non-franchise dealers.
Signature Powersports GAP has options up to 84 months.
Signature Travel Trailer and Recreational Vehicle GAP covers travel trailers up to $100,000 and recreational vehicles up to $500,000 and a maximum loan term of 240 months, truncated to 120 months.
Signature Marine GAP covers boats and water craft up to $250,000 and a maximum loan term of 246 months.
Classic Essential GAP is a Buy-Here-Pay-Here GAP providing up to a 48-month term.
Classic Commercial GAP for light, medium and heavy-duty trucks for franchise and non-franchise dealers.
Tire & Wheel Coverage
Our tire-and-wheel programs provide roadside assistance programs under the Classic or ClassicTrak brands. Each program is backed by one or more quality insurers, fast and efficient claim services, and supported by our own team of highly trained and experienced service professionals.
Classic Signature A La Carte allows consumers to choose from 6 powerful programs in 6 convenient packages. Includes roadside assistant, tire and wheel protection, windshield repair, paintless dent repair, key/remote replacement, and much more.
ClassicTrak Tire & Wheel provides "Sign & Drive" coverage, 24/7/365 roadside assistance, and unlimited tire-and-wheel coverage. It also includes curb and cosmetic coverage and optional O.E.M. chrome wheels and dealer-installed aftermarket wheels.
ClassicTrak All-In-One combines 6 programs into one with true "Sign & Drive" coverage to deliver more than any other all-in-one offering on the market. Included are 24-hour roadside assistance, unlimited tire-and-wheel coverage, key remote, dent-and-ding protection, windshield protection, and asset registration. Optional curb and cosmetic and O.E.M. chrome wheel coverage is available.
Road Service provides 24-hour roadside program offering mechanical first aide, towing, lockout, delivery, and battery and tire service.
Response Road Hazard provides 24-hour roadside assistance and unlimited tire-and-wheel repair and/or replacement.
Signature Royal Titanium provides 24-hour roadside service, windshield repair protection, tire-and-wheel protection with curb and cosmetic, dent-and-ding protection, and key/remote protection.
Specialty Programs
Consumers are keeping their vehicles longer, and taking better care of them. The following specialty programs are designed not only to protect the consumer financially, but also to increase the consumer's driving and ownership experience.
Classic Vehicle Theft Protection offers theft replacement and deductible benefits.
Classic Total Loss Protection is a down payment protection program that provides a benefit toward purchase of a new vehicle when a vehicle is considered a total loss due to accidental occurrence or theft.
ClassicTrak Key/Remote Replacement includes key replacement, lockout services, home lockout assistance, additional key replacement, emergency road service, taxi, loaner, towing, driver's valet assistance, and custom trip routing.
Classic Finish is an appearance protection program that offers a 7-year term for the interior and exterior of the vehicle.
Classic Excess Wear & Tear Protection, exclusively for leases, provides a benefit for tires, interior carpet and upholstery, exterior dents or scratches, windshield chips or scratches, interior electronic and coverage of missing parts at lease turn-in time.
Classic Paintless Dent Repair repairs a customer's vehicle by pushing dented material back to original form without harming a vehicle's factory finish.
Classic offers a number of Vehicle Service Contracts (VSC) for new vehicles providing exclusionary coverage, 5 year, 100,000 mile programs that can be used on eligible vehicles with up to 175,000 miles. Classic VSCs offer extensive coverage options, including a fully tiered program and a basic program for dealers that want to offer and provide shorter-term coverage.